Johnston Robotics Association
About JRA
Johnston Robotics Association (JRA) is a group of student robotics teams based in Johnston, Iowa affiliated with FIRST. We support students in becoming leaders in STEM and robotics. Through our educational experiences, students foster skills that will prepare them for their futures.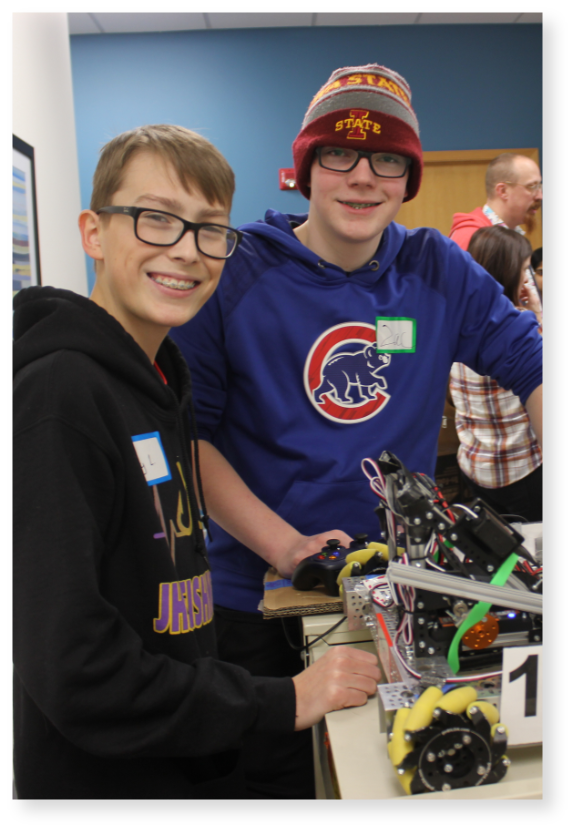 Vision of our Robotics Club
Science, technology and engineering are growing industries; however, it can be difficult for individuals to locate a STEM-based program in the Johnston area. We are here to provide resources to inspire individuals to seek a community in which they will become innovators in STEM education and networking through teamwork, leadership and innovation.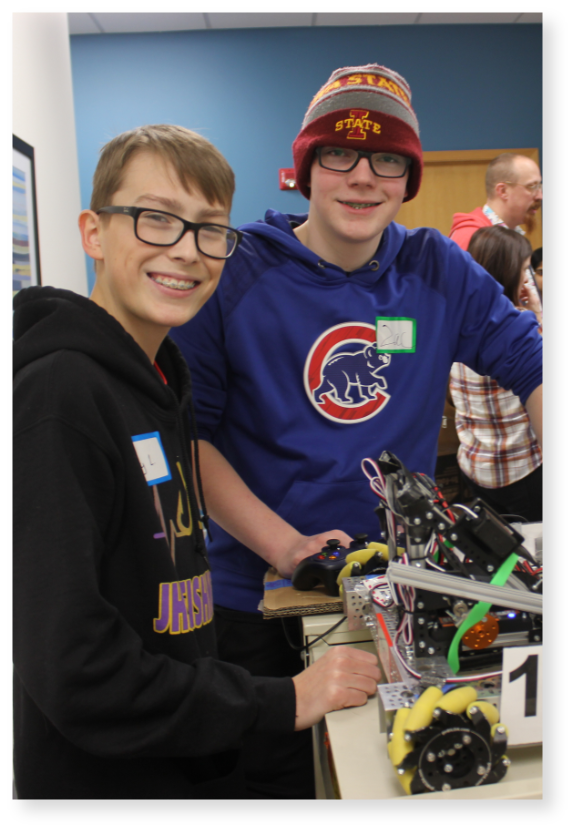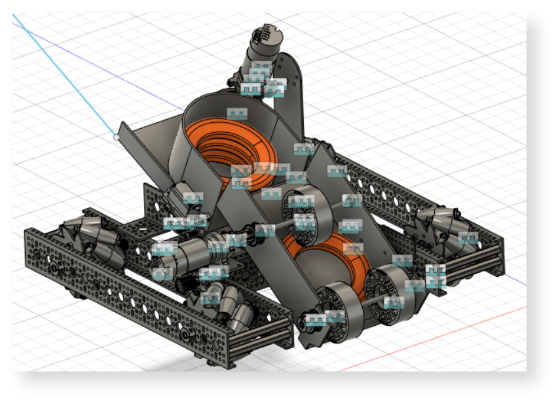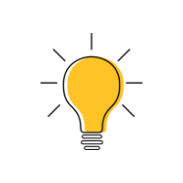 Guide students through problem solving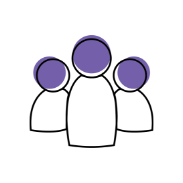 Build community relationships with STEM professionals
Inspire students for future STEM interests or careers
We strive to be an inclusive, energetic and collaborative environment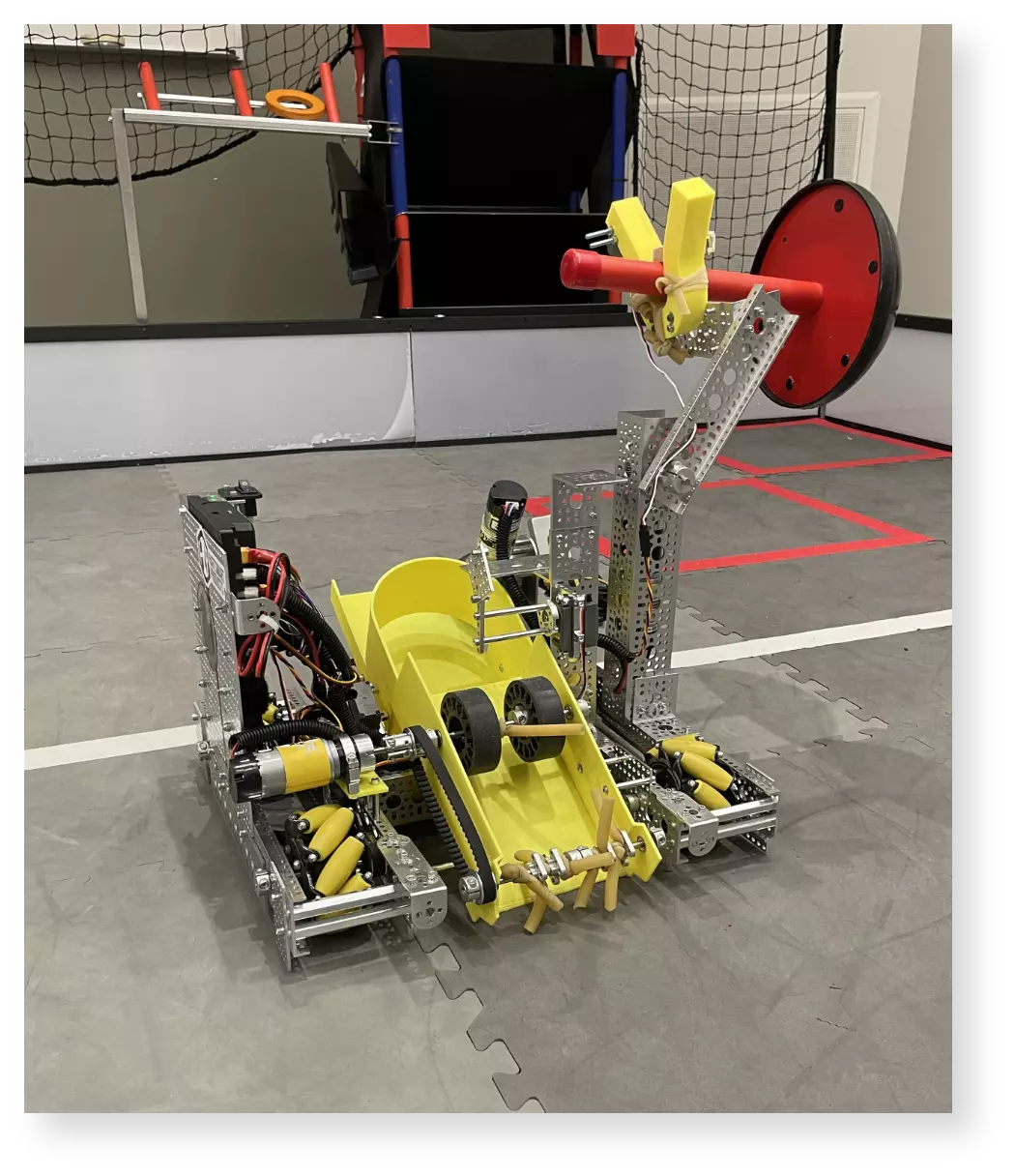 We strive to be an inclusive, energetic and collaborative environment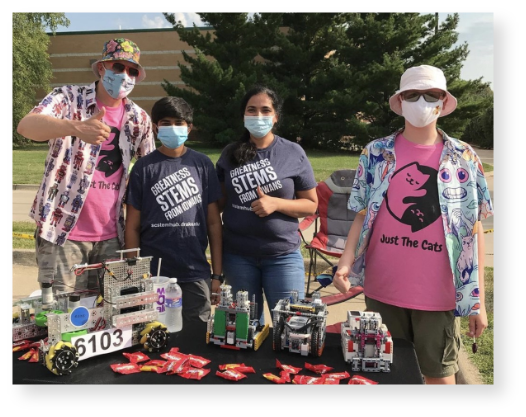 FIRST Robotics Teams Are In Your Area!
For Inspiration and Recognition in Science and Technology (FIRST) is the "world's leading youth-service nonprofit advancing STEM education". Through FIRST 's efforts, students are able to develop a passion for STEM industries and knowledge that will help them succeed in today's growing competitive workforce.
"We're not using kids to build robots, we're using robots to build kids." – Dean Kamen: Founder of FIRST.
Johnston Robotics Association offers FIRST Tech Challenge (FTC) teams and FIRST LEGO League (FLL) teams. Click to learn more about JRA's offered programs!
Impact on JRA Community
"My sons have participated in FLL and FTC. I have had the pleasure of being a FLL coach for one season. FTC, FLL, and FIRST have provided my sons a chance to meet new people and challenge themselves. These programs have enhanced their presentational and documentational skills. In addition they get to code and work hands on a robot. In their meets, they have had to market themselves and negotiate with other teams. Gracious professionalism is something we encourage our sons to strive for in everything they do. It is something they work on every time they meet for practice or compete."
-Debbie C, Parent
Impact on JRA Community
"JRA has positively impacted me in many ways. FTC has helped me understand the engineering process and learn more STEM skills. I like how I was able to learn through my experiences and be able to explore my interests … FTC was a great place for me to make friends and memories."
– Dima A, Student
Impact on JRA Community
"I wish this type of program existed when I was in school. I got involved to help mentor my daughter's team. I knew nothing about robotics nor engineering. The other coaches were very supportive and helped me learn along the way. The kids learn so much more than just robotics. It's collaboration, teamwork, communication, helping the community and learning from professionals in the local STEM community." 
– Dustin Good, Coach
Support Us
Whether you are interested in becoming a mentor, volunteer or sponsor; we'd love to welcome you into the JRA community.
Be a JRA Mentor
Help build the next generation of innovators by becoming a mentor. Work side by side with students to build problem solving skills and leadership. We love to have alumni or STEM professionals talk to us about their leading work in the industry.
Volunteer with JRA
Don't have enough time to coach, but still want to be involved? Help our students with our networking outreach program, competition events and so many more opportunities!
Sponsor JRA
Our sponsors play a crucial role in the success of JRA. By supporting our community, we are able to attend FIRST competitions, purchase equipment, and take care of any other team needs throughout the season.
Contact Us
Interested in joining a JRA team, becoming a coach, or learning more about Johnston Robotics Association? Reach out to us to learn more!