Support Us
Whether you are interested in becoming a mentor, volunteer, sponsor or donor; we'd love to welcome you into the JRA community!
Johnston Robotics Association is exempt from federal income tax under section 501(c)(3) of Title 26 of the United States code. Therefore your gift is tax-deductible to the full extent. 
JRA is an official nonprofit organization effective December 2019. Our federal tax identification is 84-4150824. 
Mailing address: 
P.O. Box 1063
Johnston, IA 50131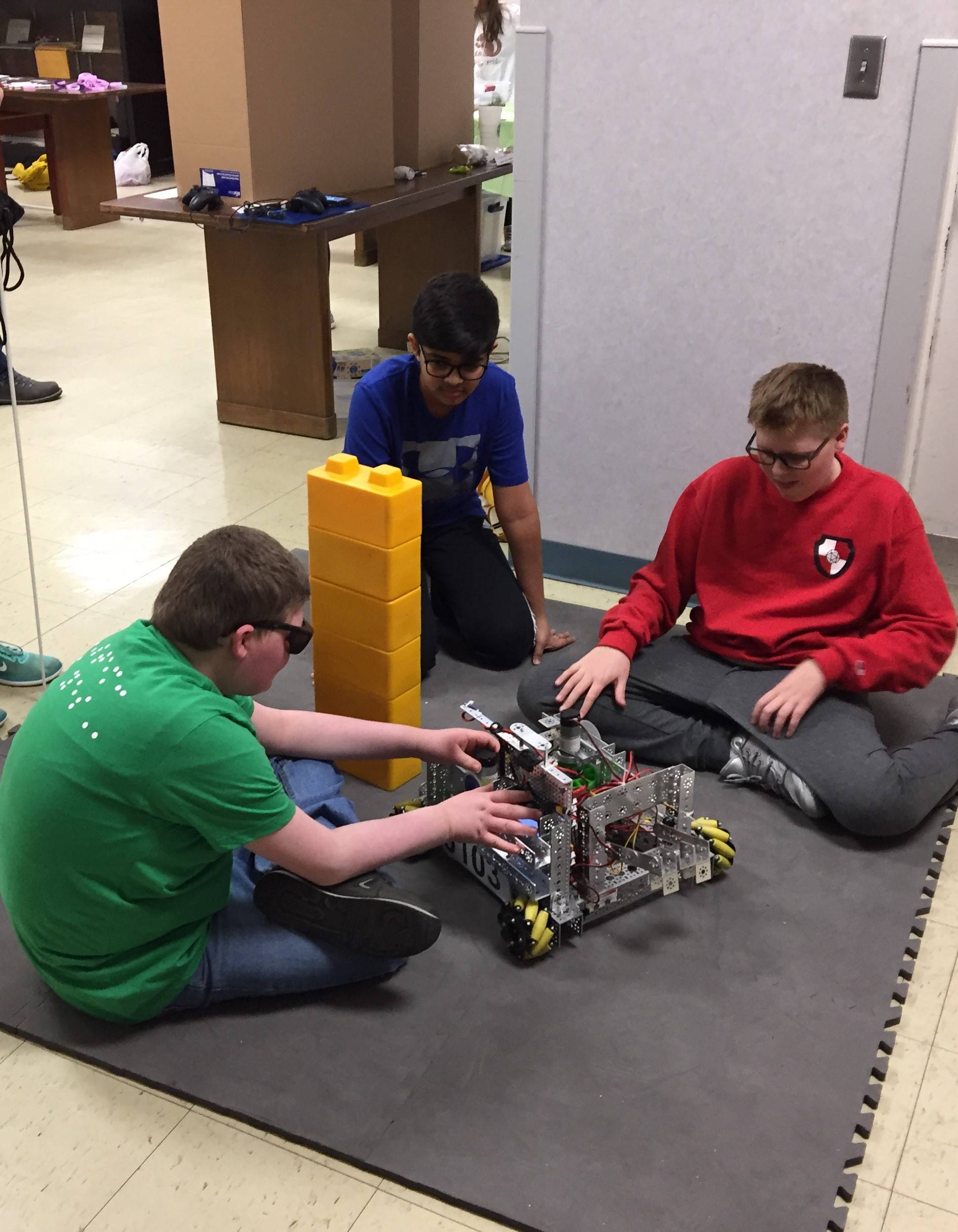 What are the different ways I can serve JRA?
Be a JRA Mentor: Help build the next generation of innovators by becoming a mentor. Work side by side with students to build problem solving skills and leadership. We love to have alumni or STEM professionals talk to us about their leading work in the industry.
Volunteer with JRA: Don't have enough time to coach, but still want to be involved? Help our students with our networking outreach program, competition events and so many more opportunities! 
Sponsor JRA: Our sponsors play a crucial role in the success of JRA. By supporting our community, we are able to attend FIRST competitions, purchase equipment and take care of any other items our teams need throughout the season.
Can I support a specific JRA team or do I have to support the whole program?
You get to decide where your sponsorship or donation gets allocated. You can choose to sponsor one specific team, a group of teams or our whole program.
What are my contributions used for?
Donations and sponsorships fund purchasing equipment for teams, entry fees for teams at competitions, and community outreach projects.
Does my donation go to Johnston Community School District?
No, all funds donated will go directly to JRA's teams.
What's the difference between a sponsor versus a donor?
Sponsors are businesses or entities that have budgeted to support an organization. Sponsors that invest into JRA will be able to see their brand advertised on our branding exposure. 
Donors are "friends" of the organization that are willing to provide support for personal reasons.
How can my company help sponsor JRA monetarily?
Many corporate companies oftentimes have matching or volunteer programs that contribute to nonprofits for time that their employees spend volunteering at. 
An example of this is John Deere's program "Dollars for Doers" which provides grants to nonprofits where John Deere employees volunteer on a regular basis. One of our coaches, Dustin Good, volunteers his time to JRA as a coach while also having his employer contribute to the JRA community. 
Corteva, Wells Fargo, Principal and many more companies also have programs like Dollars for Doers. Be sure to check with your company to see if they offer a similar program! 
Our Current & Past Sponsors