FLL 25582 New Cats on
the Block

About
New Cats on the Block recognizes that it's important to our team that we celebrate FIRST's core values, especially inclusion. We pride ourselves on having an even split of male and female team members.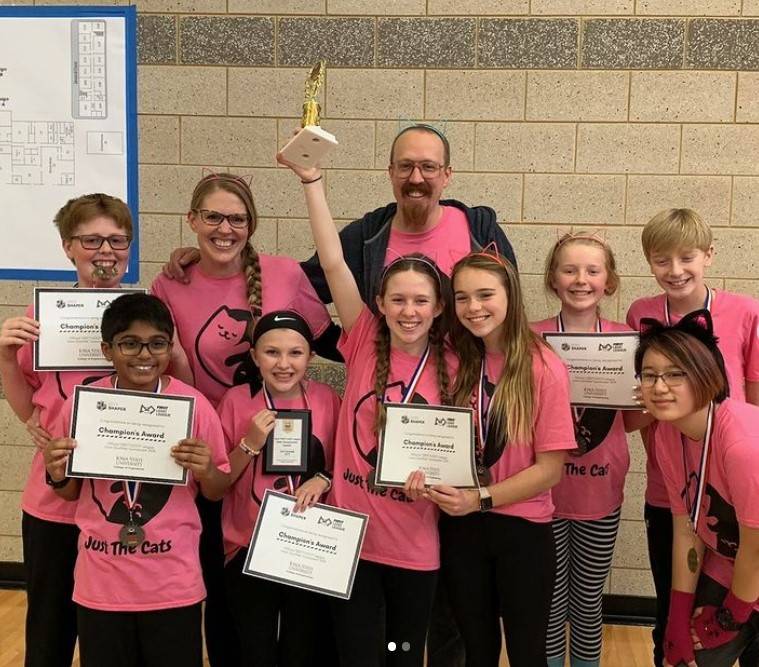 Team Roster
Our team is currently full for the 2021-2022 season with 10 team members. Our team is composed of 5th and 6th graders in the Johnston Community School District including 8 at Beaver Creek Elementary and 2 at Summit Middle School.
Coaches
2020-2021
The 2020-2021 season was our first year as an official team. During the virtual state competition, New Cats on the Block won the Champion's Award at our Regional Qualifier Tournament and were one of only 32 teams to advance to FIRST LEGO League Iowa State Tournament at Iowa State University.